Apple Pencil 3: Everything you need to know
Is an Apple Pencil 3 launching soon? Here's what's next for Apple's iPad stylus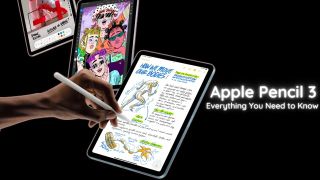 (Image credit: Future)
Can you imagine Steve Jobs ever launching an Apple Pencil 3?
Famously, Jobs once said "over my dead body", at the idea of bringing a stylus to the iPhone and iPad. "You have to get 'em, put 'em away, you lose 'em. Yuck! Nobody wants a stylus. So let's not use a stylus." Since then, millions of sales and two generations of Apple Pencil suggest that maybe even Jobs would admit he was wrong.
Our fingers might be adept at prodding buttons and swiping through screens but when it comes to precision, the Apple Pencil and a stylus cannot be beaten.
Despite the Apple Pencil's popularity, it's been nearly five years since we saw the release of the 2nd generation Apple Pencil. Many accompanying iPad generations have come and gone since but no new Apple Pencil for extra sketching power. While we're pleased to see the best iPad lineup grow, where's our new Apple Pencil?
Wondering what the chances of an Apple Pencil 3 launch are? Pondering what new tricks it could offer artists using their beloved iPads? Going by the leaks, rumors, and patent applications we've heard and seen, the chances are pretty high. While it may not be out next week, it's likely to be some point in the future.
Apple Pencil 3 design and rumored features
Apple Pencil 3: what to expect
Any signs of Apple Pencil 3 leaks have been fairly few and far between. It's unlikely we'll see many hints from Apple about the potential device either, even though we're hopeful it's currently in development.
One reassuring sign is that Apple regularly files patent applications so it can protect its new inventions from imitators and infringement. These are eventually made public. They may not be a guarantee of work-in-progress consumer products or features, but they often give a good indication as to what Apple is thinking of releasing. Apple has filed a ton of patents related to the Apple Pencil in the last few years. We took a look at the pick of the bunch, and you can soon see how an Apple Pencil 3 is forming from these. Compared to some more puzzling patent applications, the following examples offer up some genuinely useful benefits.
Find My functionality
Ever lost your Apple Pencil down the back of the sofa? A newly uncovered Apple Pencil patent points to the third-generation Apple Pencil model having built-in Find My functionality — the tracking service Apple uses to help its customers locate missing devices like AirPods.
Rather than using the ultra-wide band capabilities of the U1 chip found in devices like the AirPods however, the patent suggests that an upcoming stylus could make use of acoustic resonators to make the device more easily found. It could emit a noise that would be heard by your iPhone or iPad, helping you track down the missing pen. That, of course, has a downside — it'd still need to be in the vicinity of your other devices where it could be heard, so any long-lost far away pencil would be out of range. But for those moments where you can't remember what bag or drawer you left the pencil in, the patent paints a bright future for Apple Pencil 3's more absent-minded owners.
Vibrating feedback
In June of 2022, Patently Apple highlighted two new patents Apple had been awarded, both relating to a stylus device. The first of these was entitled 'Touch-based input device with haptic feedback'. It described what sounded like an Apple Pencil that could provide haptic feedback based on what the user was doing with it. One example suggested when a user selected a different brush in an app, the Pencil could buzz or vibrate.
AirPod style buttons
The same patent also demonstrated a 'user grip region of the housing [as] deformable'. That means it's squeezy. The idea being that it could act as a button to change functions. If you've used the AirPods Pro 2, you'll know what we mean. The earbuds' stem can be squeezed to activate noise-cancelling features. Besides being pressure sensitive, the section could also be touch-sensitive. For instance, one could drag their finger up the Pencil's edge to change a brush size or even adjust zoom levels.
Color and texture sampling
A different patent described a potential feature that would be very useful to artists keen to be more creative. The patent describes a light sensor and light emitter (not dissimilar to a camera and accompanying processing unit) that could be built into an Apple Pencil 3. It would allow the user to sample colors and textures from surfaces around them to gain inspiration from their surroundings. Spot a wood grain nearby that you want to copy, and you could do so by placing the Pencil near it to copy the pattern and tone. It's a feature that would mirror similar functionality to that which we've seen through dedicated devices like the Nix Mini 3 Color Sensor.
Rotating 'Digital Crown' cap control
Yes, it's another rumored feature that's seemingly been cherry picked from another Apple device. Yet another patent suggests that Apple could plan on integrating a rotating controller, not unlike the Apple Watch Digital Crown, so that users could cycle through menus this way. It could also allow for a quick change of brush type or color. You can see what that might look like in the render video above by artist Sarang Sheth.

Interchangeable nibs with different properties
Regular users of Apple Pencils will know that the nibs of the stylus wear down and need replacing after a time. A patent published back in 2017 suggests that Apple might be looking to offer interchangeable nibs that suit different purposes and needs. Color, shape, thickness, even the ability to mirror the different hardness values of traditional pencils, could all be offered here for specific situations. Of course, it would be a key opportunity for Apple to sell accessories for accessories.
VR controller
While it hasn't happened just yet, an Apple VR headset is almost a certainty at this point, after years of rumors surrounding such a device. Details are scarce but lots of leaks suggest an almost completely hands-free experience, with a user's hands and fingers working with gesture controls. Wondering how that links to the Apple Pencil 3? Well, yet another patent suggests that Apple is considering using any eventual Apple Pencil 3 as a VR controller. Sensors in both the Pencil and VR headset could work together to track the stylus in 3D space. From there, it would convert its movements into input in a virtual reality environment. With VR art growing in popularity, Apple would be creating an accurate control method for related applications this way.
3D object creation
Many 3D artists are already using the Apple Pencil so this patent could be particularly interesting for them. A 2020 patent spotted by Apple World Today describes how future Apple Pencils could understand depth in 3D space, leading to devising co-ordinates for real-world objects, before recreating them as three-dimensional models in applications. Such positioning data could be calculated using acceleration and contact. The idea seems like it would work well alongside the sensors that work for color and texture sampling, as highlighted above.
A cheaper Apple 'Marker' Pencil 3 alternative?
Suggestions have also been made regarding an all-new form factor for the Apple Pencil. In the past, rumors suggested that there could be an Apple Pencil designed specifically for iPhone. It was previously rumored to launch alongside the iPhone 14 line with a codename 'Marker' suggesting it was a reality at one point. It was expected to be significantly cheaper by dropping certain features like pressure sensitivity and a built-in battery.
Intending to be powered by the screen it was touching, like the Samsung Galaxy range's S-Pen, it never actually arrived. Anyone hoping to add it onto their iPhone 14 Pro purchase didn't get the chance, and the validity of the rumor was cast into doubt.
Apple Pencil 3 release date expectations
There's plenty of evidence to suggest that Apple is actively working on an Apple Pencil 3rd generation but the drip-feed of leaks and rumors suggests a launch won't be happening any time soon. It could be that we'll need to wait for M3-equipped iPad Pro tablets, which seem likely to arrive in their annual Q3 slot for 2023. There's also still talk of Apple VR but no sign of a potential launch date. Again, we're hopeful for something emerging by the end of 2023. A more conservative guess for the Apple Pencil 3 would be sometime in the following year, once M3 chipsets have matured, and talk of a more consumer-focussed VR headset is more appealing.
Apple Pencil 3 pricing — what to expect
While the Apple Pencil 3 may not have been released yet, we can get a rough ballpark price range for it based on previous generations.
The first generation Apple Pencil costs $99, while the second generation Apple Pencil 2 is $129. Neither has seen an official price drop since launch, with even the first generation remaining the same price and available to assist 10-inch iPad 2022 owners.
That means we'd expect to see $129 be the lowest price for the Apple Pencil 3, however with potential extra complexity for the device and a few years of inflation to factor in, it could cost more. We'd be ready to anticipate it hitting $150 for pro-level users if some of the rumors of functionality are true. That would leave the second generation pen available as a 'cheaper' alternative.
Why the Apple Pencil 3 has to happen
The Apple Pencil 2 is a great stylus with no third-party alternative able to beat it just yet. Outside of sitting at a dedicated graphics tablet at your desk, it's about as good a digital writing or sketching experience you can get. Add on one of the note-taking apps for iPad and Apple Pencil and you can't go wrong.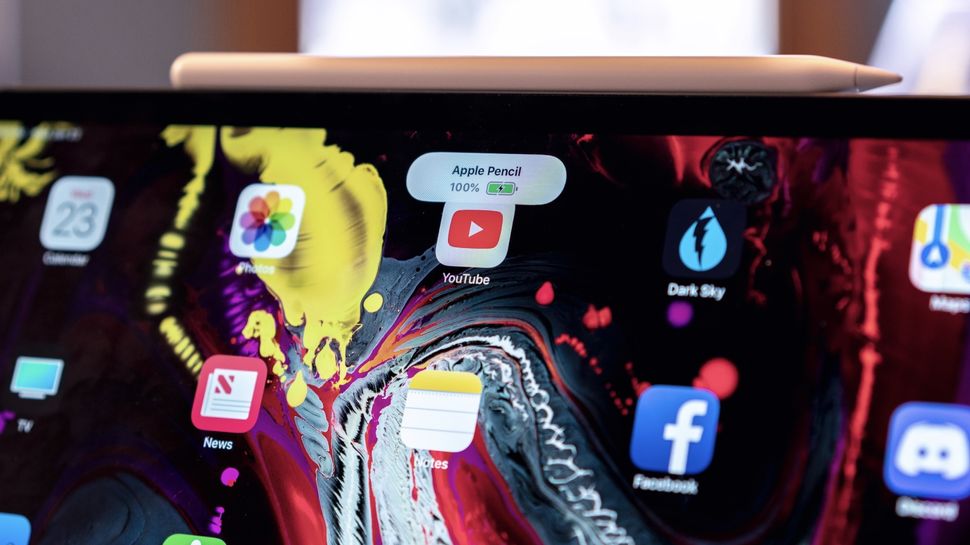 So, that means it's not so much that the Apple Pencil needs to evolve but that people need a reason to buy a new iPad. The latest iPads are overpowered for many purposes thanks to running the same chipsets as entry-level Mac computers, while using an operating system and app library that hardly needs such power.
An Apple Pencil 3 could theoretically ship alongside a future OLED iPad Pro with the pencil able to take advantage of extra M3 or M4 chip horsepower. It would be a tempting upgrade for many, even those less artistically inclined. Don't be surprised if the next truly exciting iPad update is an Apple Pencil 3 feature instead.
Get more iMore in your inbox!
Our news, reviews, opinions, and easy to follow guides can turn any iPhone owner into an Apple aficionado
Gerald Lynch is the Editor-in-Chief of iMore, keeping careful watch over the site's editorial output and commercial campaigns, ensuring iMore delivers the in-depth, accurate and timely Apple content its readership deservedly expects. You'll never see him without his iPad Pro, and he loves gaming sessions with his buddies via Apple Arcade on his iPhone 14 Pro, but don't expect him to play with you at home unless your Apple TV is hooked up to a 4K HDR screen and a 7.1 surround system.
Living in London in the UK, Gerald was previously Editor of Gizmodo UK, and Executive Editor of TechRadar, and has covered international trade shows including Apple's WWDC, MWC, CES and IFA. If it has an acronym and an app, he's probably been there, on the front lines reporting on the latest tech innovations. Gerald is also a contributing tech pundit for BBC Radio and has written for various other publications, including T3 magazine, GamesRadar, Space.com, Real Homes, MacFormat, music bible DIY, Tech Digest, TopTenReviews, Mirror.co.uk, Brandish, Kotaku, Shiny Shiny and Lifehacker. Gerald is also the author of 'Get Technology: Upgrade Your Future', published by Aurum Press, and also holds a Guinness world record on Tetris. For real.