iPhone 15 Pro Max: Everything you need to know
Whether it's called the iPhone 15 Pro Max or the iPhone 15 Ultra, here's all we know about the upcoming iPhone.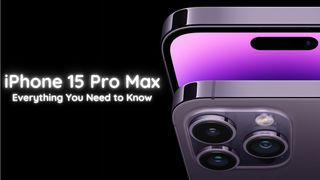 (Image credit: Future)
Apple's iPhone 15 Pro Max is sure to be a showstopper, with a slew of upgrades expected to come to Apple's flagship lineup this year.
While we've already covered what could be coming in the iPhone 15 and the iPhone 15 Pro, here we'll be taking a look at what could be included in the iPhone 15 Pro Max – Apple's largest Pro phone, likely with a price tag to match.
With last year seeing the iPhone 14 Pro Max in lockstep with the iPhone 14 Pro, gaining the new Dynamic Island, and offering improved satellite connectivity for emergencies, could this be the year that the bigger phone diverges from its sibling?
Here's everything we know about the iPhone 15 Pro Max so far.
iPhone 15 Pro Max release date rumors
There are no prizes for guessing iPhone 15 Pro Max is likely to arrive in September, as has been the case for iPhone launches almost every year – the exception being during the COVID-19 pandemic.
Expect a full unveiling in early September, and preorders to open later in the month. There is the potential for a slip to October if Apple staggers the rollout of its models, but last year it was the similarly sized but more affordable iPhone 14 Plus that was nudged to a little later.
iPhone 15 Pro Max price rumors
Again, we're expecting Apple to remain steadfast with an opening price of $1099 for the iPhone 15 Pro Max, likely with 128GB of storage (more on that later).
Expect to pay considerably more for the highest tier of storage, which we expect will remain at 1TB.
iPhone 15 Pro Max size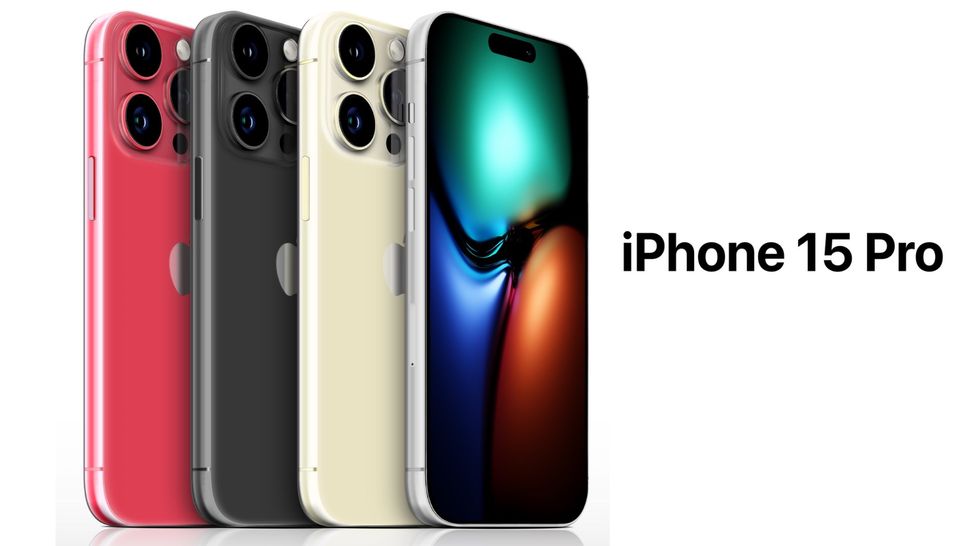 It feels like Apple has hit a sweet spot with its iPhone sizes, so we'd be very surprised to see the iPhone 15 Pro Max come with anything other than the 6.7-inch display we've seen for years.
In January 2023, Haitong International Securities analyst Jeff Pu's research note suggested that iPhone 15 will come in 6.1-inch and 6.7-inch variants (the standard and plus), and the same on the Pro side.
That's not all, though, with Pu suggesting a Titanium frame for the iPhone 15 Pro and Pro Max, with a USB-C port across the lineup.
In terms of overall dimensions, Apple has weakened its stance on pushing for thinner and thinner devices. We're unlikely to get a brick of a phone, naturally, but depending on the reshuffled internals there's every chance it could be a smidge larger than its predecessors.
In fact, a recent CAD file, shared by 9to5Mac, showcases a larger camera bump. iPhone camera bumps have steadily been getting a little larger, and it appears that the iPhone 15 Pro and iPhone 15 Pro Max will follow suit.
iPhone 15 Pro Max design
A 9to5Mac report in February 2023 shared design files (CAD files) for the iPhone 15 Pro which suggests it may have a more curved edge on the front glass and back panel as Apple edges away from the more iPhone 5-like industrial design and a little closer to the iPhone 6 design that followed.
Expect the iPhone 15 Pro Max to follow its smaller sibling's lead, with both also gaining a titanium frame that may further increase durability without adding any significant weight. That's according to longtime Apple expert Mark Gurman of Bloomberg.
iPhone 15 Pro Max colors
A recent new leak claims that the iPhone 15 Pro and iPhone 15 Pro Max will debut a "stunning" new dark red color option. Apple has always put out one "Pro" iPhone with a splash of colors such as green or blue, but red could definitely be the most adventurous yet. 9to5Mac reports that Apple will over a "very dark red" with a color hex of #410D0D.
iPhone 15 Pro Max specs
iPhone 15 Pro Max Processor
While the A16 Bionic chip in last year's phone made the jump to 4nm technology, it'll be all change again with an A17 processor with 3nm technology according to new reports.
As we noted when looking at the iPhone 15 Pro, 3nm offers 15% more speed at the same power levels but can function with 30% less power, too.
That could be a significant speed increase on an already rapid chip, while potentially extending the already impressive battery life even further thanks to its power efficiency.
Apple may design its chips, but TSMC is the company that handles the manufacturing – and a DigiTimes report suggests that the 3nm chip is already "exceeding expectations" even months out from manufacturing, with TSMC's 3nm node performance "better than expected". The M3 Macs, expected in 2024, are also expected to move to 3nm technology.
Jeff Pu is back with another note, too, suggesting that while the iPhone 15 Pro and Pro Max will get the A17 chip, the iPhone 15 and 15 Plus will instead get the A16 Bionic.
iPhone 15 Pro Max USB-C charging
The subject of much speculation, the iPhone 15 Pro is expected to mark the debut of USB-C charging and data transfer on the iPhone range following an EU ruling that means Apple is finally forced to ditch the Lightning connector.
The benefits of a USB-C iPhone 15 lineup are the ability to use more universal chargers (including those of MacBooks and iPad Pros) but also increased data transfer speed over the current Lightning setup. The iPhone 15 is also expected to get USB-C, too.
Jeff Pu's aforementioned research note suggests that iPhone 15, 15 Plus, 15 Pro, and 15 Pro Max will all have USB-C charging.
iPhone 15 Pro Max display
Last year's "Dynamic Island" was uniquely Apple, merging software and hardware to create a seamless software experience that was just as much fun as it was functional.
Apple is still continuing to roll out improvements to the system, with developers working within the platform holder's framework to continue adding Live Activity functionality to apps. With that in mind, expect the system to return on the iPhone 15 Pro Max.
We're also expecting the Always-On display to return, especially since Apple has continued to fine-tune it since launch.
That's not to say there won't be changes, however, with analysts anticipating thinner bezels around the edges of the display. In 2024, presumably with the iPhone 16 Pro Max, we can potentially expect the Face ID sensor to be hidden under the display, potentially shrinking (or even removing) the Dynamic Island if Apple chooses to.
iPhone 15 Pro Max camera
The iPhone 14 Pro and Pro Max gained considerable upgrades, and the iPhone 15 Pro Max is expected to gain its own unique feature – a periscope camera design.
Expect vastly improved zoom with the new setup without increasing the lens size – although the 9to5Mac report does suggest a larger camera bump is expected.
Whether the 48MP camera is being increased remains to be seen, with Apple's Photonic Engine imagine pipeline being a big boon for the iPhone 14 Pro and Pro Max range.
iPhone 15 Pro Max RAM and storage
The iPhone 14 Pro Max has 6GB of RAM regardless of storage option, and there's every chance that Apple maintains that with the iPhone 15 Pro Max. That said, the company has upped the RAM in certain devices, notably the iPad Pro lineup, when there's more storage.
With the iPhone lineup currently topping out at 1TB, we may see an increase in RAM across the board (reports suggest 8GB), and we're expecting the usual quartet of 128GB, 256GB, 512GB, and 1TB storage options. The base iPhone 15 and the rumored iPhone 15 Plus are expected to go up to 512GB.
iPhone 15 Pro Max 5G and Wi-Fi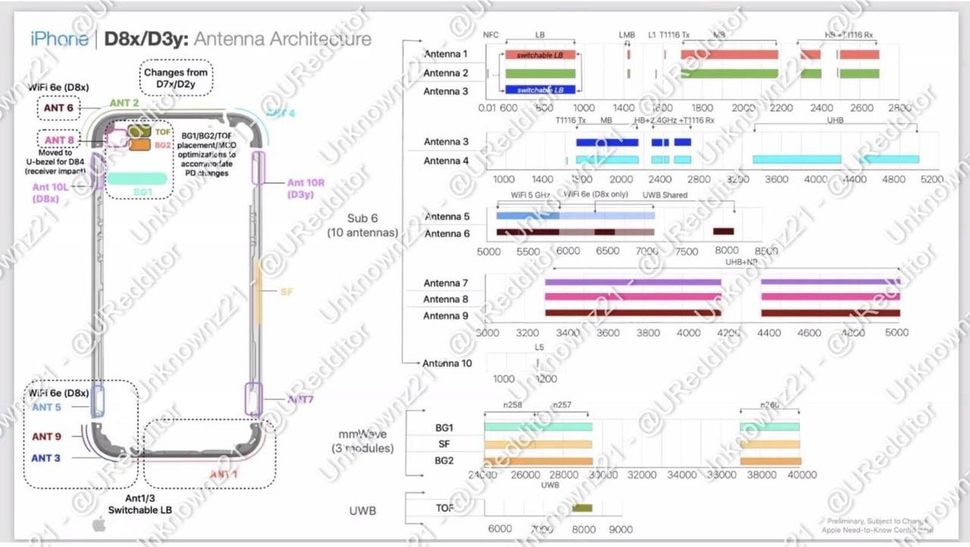 In January 2023, a research note from Barclays analysts Blayne Curtis and Tom O'Malley predicted that iPhone 15 Pro and iPhone 15 Pro Max will offer Wi-Fi 6E hardware for increased speeds and stronger connection across 6GHz bands.
It's not the most exciting upgrade you may have thought of, but it'll go some way to futureproofing the iPhone 15 Pro Max and increase compatibility with the latest routers in the same way the hardware has already found its way to M2 MacBook Pros, Mac Mini, and iPad Pro.
iPhone 15 Pro Max, coming soon?
With the standard September launch window pencilled in for all four new iPhones, we have but a few months to wait in order to see the new iPhone 15 Pro Max in all of its glory. Stay tuned!
Get more iMore in your inbox!
Our news, reviews, opinions, and easy to follow guides can turn any iPhone owner into an Apple aficionado
Lloyd Coombes is a freelance writer with a specialism in Apple tech. From his first, hand-me-down iMac, he's been working with Apple products for over a decade, and while he loves his iPhone and Mac, the iPad will always have his heart for reasons he still can't quite fathom.

Since moving from blogging to writing professionally, Lloyd's work can be found at TechRadar, Macworld, TechAdvisor and plenty more.

He's also the Editor in Chief at GGRecon.com, and on the rare occasion he's not writing you'll find him spending time with his son, or working hard at the gym (while wearing an Apple Watch, naturally). You can find him on Twitter @lloydcoombes.